How To Start A Non-Medical Home Care Business In Alabama
21st Century Health Care Consultants Helping You
Want to start a non-medical home care business--but don't know how? Then you've come to the right place. Our home care consulting package will provide you with everything you need on How To Start A Non-Medical Home Care Business In Alabama. And yes, we mean everything--from home care business license, policy, and procedures, forms, admission packet, up to human resource documents--we've got your covered.
Providing the elderly with trained caregivers from the comfort of their own homes sounds like a simple business model. And based on our experience with the clients we've helped before, it can indeed be a straightforward way to earn a solid income. But like any other business start-up in Alabama, you need to process some paperwork in order to get started with your non-medical home care business.
Since you will be catering to a specifically vulnerable demographic--the elderly--expect that you will have to deal with a couple of licensing and accreditation bodies. Licensing and accreditation is not only important for legal purposes. It is also useful for building trust with your prospective clients. After all, your customers will be looking for someone to look after themselves or their loved ones, so it is important that your business projects a sense of legitimacy and authority.

How to get your non-medical home care business license in Alabama?
In terms of licensing, non-medical home care businesses are much easier to start than a medical healthcare business. That's because unlike a medical service, your business wouldn't require licensed medical practitioners, such as physical therapists and nurses. In fact, some cities and states do not even require mandatory licensing rules specific to home care businesses.
Nonetheless, there are some legal registration requirements that your business would have to obtain, regardless of your location. Examples of these are your Business Tax ID and NPI number. Every state has different home care license and operation requirements and standards. So before setting up anything for your home care business in Alabama, we recommend you check with your local licensing office to be familiar with the registration requirements and procedure.
Obtaining these requirements can sometimes be a time-consuming process. It's easy to understand why some entrepreneurs would rather spend their time and energy getting the training and knowledge they need to run a home health care business, instead of being involved in the bureaucracy.
Our Home Care Business Startup Process allows you to obtain all the licenses required to start your business in Alabama. By partnering with us, you'll have the advantage of our knowledge and experience in processing home care licensing requirements in different states. Rest assured that you will get your state-specific requirements completed without having to wait in long queues on your own.

HOW TO GET ACCREDITATION FOR YOUR NON-MEDICAL HOME CARE BUSINESS IN Alabama?
Despite being optional, non-medical home care businesses are encouraged to apply for recognition from established organizations in the healthcare field. Getting recognized by such organizations can boost your reputation and expand your professional network. Examples of established recognizing bodies are Accreditation Commission for Health Care (ACHC) and Community Health Accreditation Program (CHAP).
Being ACHC- or CHAP-Accredited can be highly rewarding for your business. Many potential customers, such as young professionals looking for a care service for their aging parents, will often perform research and compare different services before making a decision. Being CHAP-Accredited will be seen by many customers as a mark of high standards and expertise. Aside from the added credibility, getting affiliated with these established bodies will also allow you to accept payment from Medicare and Medicaid beneficiaries.
Similar to the licensing process, applying for accreditation can be time-consuming. As a busy and sensible entrepreneur, you do not need to reinvent a procedure that we have already perfected. Our experience and familiarity with these accrediting bodies can give you an edge in getting your non-medical home care business accredited by CHAP or ACHC.
WHAT NECESSARY TRAINING DO I NEED TO START MY NON-MEDICAL HOME CARE BUSINESS IN Alabama?
As a new non-medical home care business owner, you need to be familiar with both the clinical and administrative aspects of your home care business. There are certain standard procedures that you need to keep in your business so that your operations run smoothly. These include Patient Assessments and Marketing Techniques. Being equipped with proper knowledge and training will allow you to compete with other home care business in Alabama.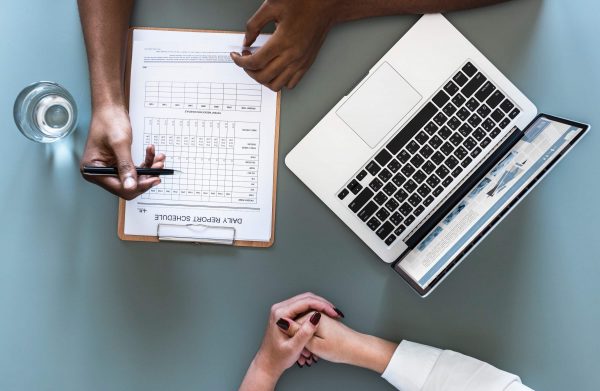 Our Home Care Business Startup Process offers the only lifetime training and support program in the industry. We offer a FREE four-day seminar to all of our clients every three months. There, our non-medical home care consultants will teach you how to operate, market and brand your home care business for success. Our Lifetime Home Care Training program and its "forever concept" means that your home care business can attend our Home Care Training Seminars for as long as you are in business.
Our training program also includes a series of 20 videos to ensure your caregivers have the knowledge needed to provide the proper patient care in the areas of Personal and Companion Care services. These videos are made available through our intranet portal. Also available on the intranet portal will be sales and marketing training, our home care blog and our home care forum.
NEED HELP HOW TO START A NON-MEDICAL HOME CARE BUSINESS IN Alabama?
Choose a non-medical home care business consultant that does it all. From guaranteeing your Home Care Business startup, will successfully obtain a state home care license, to offering lifetime Home Care Business consultation and home care training to your home care business–21st Century Health Care Consultants is the only choice when choosing a Home Care Consultant.
Drop a message or give us a call so we can start helping you with your dream home care business today.