We Will Help You Get
Accredited and Open Your
Own Home Care Business
We are the industry experts and have assisted
over 6,000 people open new Home Care Agencies.

Contact us for more information - 800-932-5252
Open a Non-Medical Home Care Business
We offer the industry's only turnkey solution with a network of over 6,000 non-medical home care agencies.
We provide the most comprehensive home consulting program in the industry.
You are your own boss
When you start a non-medical home care business, you are your own boss. Our home care consulting package provides you with everything needed to own and operate a non-medical home care agency successfully.
Non-Franchise Model
With our non-franchise model we provide you with a proven business model, training, lead generation, and ongoing support from industry professionals with no royalties and no territory restrictions. Save the high franchise buy-in fees and instead put this money to better use, working for you and the success of your business.
We do the work for you
We do all the paperwork to obtain your home care business license. We provide all policy and procedures, forms, admission packets, human resource documents, etc that are required to operate your home care business.
Contact Us
800-932-5252
Fill out the form below for a no obligation consultation and one of our friendly consultants will get back to you shortly.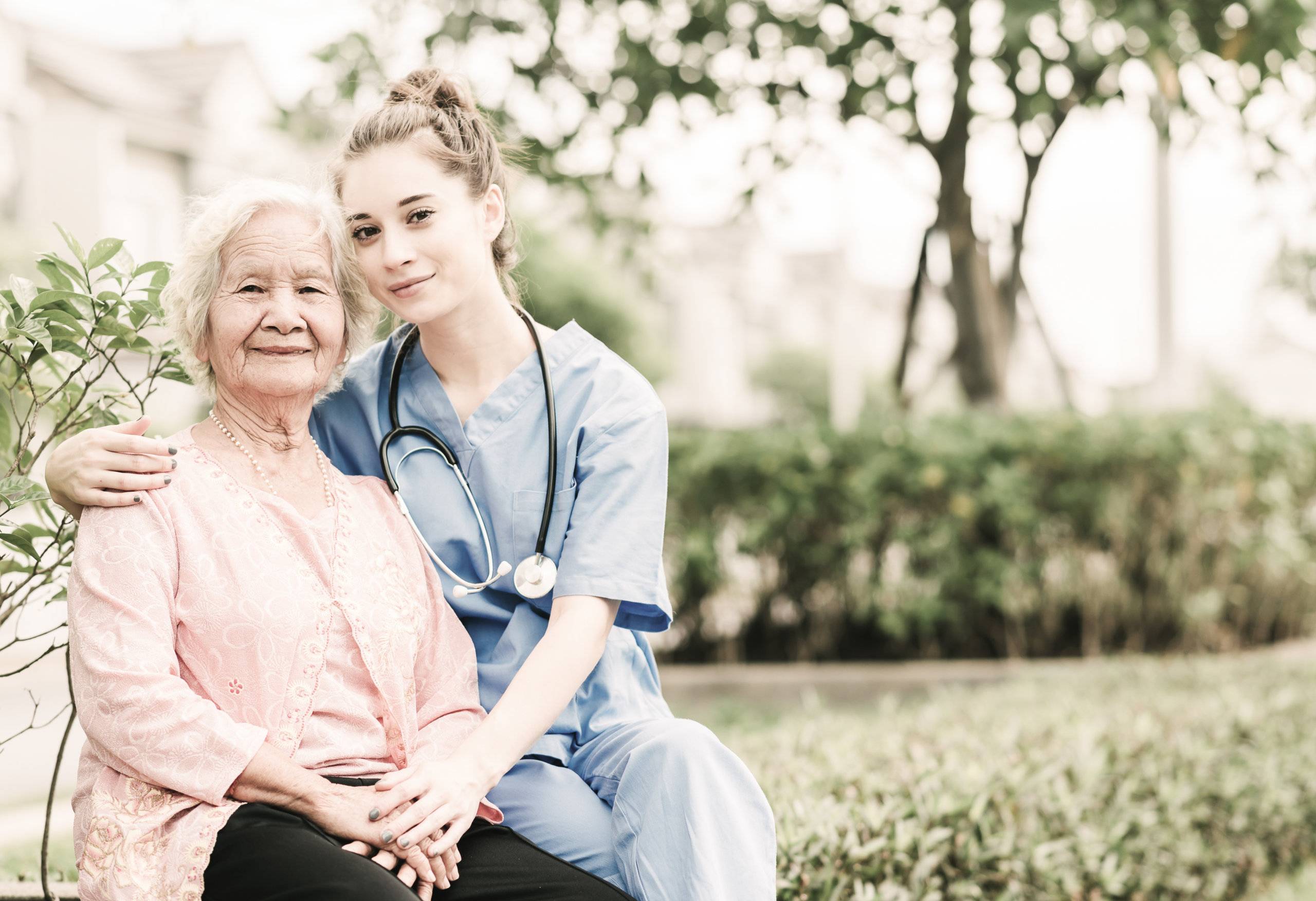 Start a Non-Medical Home Care Agency Today!
---
Our consulting company has been in business for more than 25 years and has assisted well over six thousand home care agency startups. We are proud to employ a team of 50+ full-time employees, all with a specific field of expertise. That is more than most home care franchise companies and far more than any other home care consultant you will find.
We have Registered Nurses on staff to answer any clinical or administrative question you have throughout the entire home care agency startup process. We are the premier home care consultant in the field of home care licensing, accreditation, support, and training. You will not find a home care consultant company with as many clients, references, or full-time employees.
We will provide ongoing home care consulting to you and your staff and are always available to answer any questions you may have. Why settle for a so-called "membership company" or small teams of 2 or 3 home care consultants when you can work with the largest team of home care consultants in the industry? We have worked with home care agency startups in every state and guarantee our home care business startup process.
We complete all of the applications and paperwork requirements
Our new Home Care Agency startup program begins with helping you choose the business entity that will best fit your needs (Sole proprietor, Partnership, Limited Liability Company, S Corporation, C Corporation).
We then complete and file the required documentation, obtain a Federal Employer Identification Number (EIN) from the IRS. We will also obtain a NPI number for you. We will then register your business with the Secretary of State in your state. We complete the paperwork requirements for your state license.
The recent and ongoing changes to licensing standards and regulatory requirements can make the startup process challenging. We simplify the process and make it easy for you to understand. You provide us the application information, and we do the rest. Each state will have different certification requirements and processes.
This includes an in-depth description of planned operational policies, as well as the resumes and documentation of prospective employees' professional licensing and criminal background screening. When you receive your license application in a binder it will be easy to submit to your state for approval.
Home Care Policies, Procedures and Operational Materials
Our non-medical Home Care Business Startup Process includes home care policy and procedure manuals that are written to meet state standards and customized to your home care business including your home care staff and office details. Along with your customized, state specific home care policy and procedure manuals, Our Home Care Business Startup Process also includes all of the operation forms and documents you will need to operate your home care business and stay compliant with State and Federal regulations.
Human Resources
Complete setup of your human resource department, including personnel files, competency evaluations, job descriptions, performance evaluations, in-service education guides and all other forms required for the home care business to be operational.
Private Duty Accreditation
Our core personnel are Certified CHAP Accrediting Body surveyors. We train your staff to eliminate home care accreditation deficiencies and pass their home care accreditation site survey inspection.
Along with working with all three accrediting bodies, our preferred partner CHAP has pre-approved our policies and procedures.  This alleviates any procedural issues during accreditation surveys. They also are feature presenters at our education and training seminars and offer exclusive discounts to our clients.
CHAP, the Community Heath Accreditation Partners

JCAHO, the Joint Commission
We complete an ON-SITE Mock home care accreditation audit at your location. This on-site audit includes a complete review of your Agency's operations. Our Mock auditing procedures are similar to what the Home Care Accreditation Site Surveyor will be requiring when they survey your agency for Private Duty Certification.
Digital Marketing Setup
Marketing can be an area that's overlooked when planning to operate a home care startup. However, effective marketing is essential when growing your business and spreading the word. One of our vendors, will provide you with a fully customized website, complete with search engine optimization (SEO), tailored specifically for your home health care business. The goal of your SEO website is to have your business achieve first page presence on search engines like Google, Yahoo, and Bing. It's no secret that a strong internet presence is vital for a successful business, and we give you the tools you need to succeed online. In addition, we design and provide you with customized business cards and brochures to satisfy your offline marketing desires. All marketing files and materials belong to you and your business.
Unmatched Technology Commitment
Our commitment to you is that we will do everything to provide your Home Care business the digital and technological innovations it needs from day one. And remember, we are the only homecare business startup solution to partner in developing and delivering to our clients a full complement of web based digital products to help our clients succeed in an ever more digitized world.
Specialty Programs
When it comes to specialty programs, our home health care consultants provide the necessary materials and training to implement each program. We work one-on-one to successfully develop and execute these specialty programs. Some of the programs include:
Infusion Therapy
Wound Care
Palliative Care
Pediatric Care
Lifetime Home Care Training and Support Program
We're the only Home Care Consulting Company in the industry that offers a lifetime training program for you and your staff! You will leave our interactive training seminar and workshop ready to hit the ground running and launch your very own successful agency.
These interactive training seminars will review all clinical aspects of operating a home care agency including, admitting patients, review policies, receiving referrals, as well as train you and your staff to understand how to obtain new clients, marketing, medical and emergency scenarios and many other topics. We offer 4 days of live home care training. Our home health care business training seminars take place quarterly and are available to you, your current and future employees and never at any additional cost to attend.
Monthly Webinars
To further your expertise, we host monthly webinars to support you on your home health care business journey. Our informational webinars give you the guidance you need to open a home health care agency.
Some of the webinar topics include:
Preparing for Your Licensing Inspection
Choices for Your Home Health Care Agency
Patient Care & Documentation, Infection Control
HIPAA & Ethical Issues
Human Resources
Employment Protocols Business Development
Branding and Marketing Strategies.
Online Home Health Care Training Academy
Also included when you start a home care business or open a home care agency is access to our online home care training academy. Access to the academy is for anyone in your company and it includes, but is not limited to the following: More than 30 Educational Videos, Home Care Business Training Materials, Marketing and Advertising Materials, Interactive Forum, Networking (network with our entire database of existing home care businesses), and 24-hour Message Board
We supply a policy, procedure and operational package
Our Policies and Procedures, Nursing Procedures, Patient Admission Packets, Personnel Files, Forms, Logs, In-Service Education Plans, Patient Teaching Guides, Committee Minutes, etc. are customized to meet your Home Care Agency's needs. Our Home Care Agency policy and procedure manuals are written specifically to meet your State, Medicaid or Private Duty standards.
Coaching (Ongoing Support from our Home Health Care Consultants)
Our certified senior home care consultants provide ongoing support via phone or email. Our home care consultants are dedicated to supporting you with overcoming the challenges and obstacles you may encounter. With this in mind, operating a successful home care business depends on having all the building blocks in place. Our home care consultants are committed to helping you establish your business.
Clinical Department
When it comes to patient care and documentation – rest assured, you will have peace of mind. Your business is backed by the clinical expertise of 10 registered nurses. All of our registered nurses are certified with Accreditation Commission for Health Care and Community Health Accreditation Partners. Best part is they're available when you need them and only a phone call away.
Provider Enrollment Services
Did you know there are are additional government sponsored programs that pay for home health care? We understand exactly how to complete and submit all government forms correctly.
These programs include:
State Funded Medicaid Waivers
Long and Short Term Insurance Programs
Veterans Programs
Medicaid
Workers Compensation
Our goal is to help you establish and maintain a well-balanced stream of revenue from all resources (whether public or private).
Proprietary Pricing
As the industry leader in home health care consulting, we're able to share our proprietary pricing with our clients. This special pricing can save you thousands of dollars!* These discounts are provided exclusively to our clients only. Examples of this pricing include: Up to $2,200 off the normal fees for Private Duty Accreditation, Up to $1,500 off re-certification fees, Up to $2,000 off our exclusive client insurance package, Up to 20% off through the Provider Enrollment Services, Up to 25% off on our SEO Program, Exclusive partnership agreement with operational software programs, and billing companies.
LICENSING GUARANTEE
We guarantee you will get licensed in your state or we will issue you a full refund is predicated on that we received all documentation necessary to complete your application.
BEST HOME CARE TRAINING AND EDUCATIONAL RESOURCES IN THE INDUSTRY
Being well-educated is the one major reason for the success of our clients. We offer the best home care training and educational resources in the industry. We are considered the industry experts in knowing how to effectively operate, market, prospect and grow a home care business. Ongoing quarterly training programs in these areas are available through a lifetime training program.
TRAINING CERTIFICATION PROGRAM
We will certify your non-medical home care agency and personnel through our industry's leading home care training certification program. Upon the completion of this 4-day training course, you will receive a certificate that will classify your agency as an industry leader and provider of quality home care services.
NETWORK OF SEVERAL THOUSAND HOME CARE AGENCIES
With the establishment of several thousand home care agencies, our commitment to quality services is unparalleled in the industry. You will not find any negative feedback online from our clients. Our reputation is the best in the industry. We encourage you to call any of our clients. We do not carefully screen or limit our references. We will provide you with several hundred to choose from.
REVENUE STREAMS FROM ALL RESOURCES
There are government programs that pay for Home Care. Medicaid Waiver Network is an expert in completing all the necessary forms to assure approval and acceptance in state and federal programs. Our goal is to have a well-balanced stream of revenue from all resources. (whether public or private)
LIFETIME ACCESS TO ONGOING SUPPORT COACHES
Lifetime access to ongoing support coaches. This is in all areas of your agency operation whether it be to provide services now or in years to come. This includes your agency license renewal, the training of new personnel, and access to our clinical directors as needed.
ACCESS TO STATE OF THE ART OPERATIONAL SOFTWARE
Save your agency time and reduce the need for excess office staff with State-of-the-art software that is cloud-based to help you run your entire agency operation, whether it be from your computer, iPad, or iPhone. This will also include client scheduling software, referral tracking software, caregiver HR network, caregiver time tracking via GPS on the smart phone app, and family portal (your patient's family can log in and view for themselves how their loved one is being cared for).
VETERAN'S PROGRAMS PATIENT REFERRALS AND FINANCING OPPORTUNITIES